A Mother's Ocilympic Journal - Part 11
Today's event has been the subject of much debate in the Ashton household. Vicki is very nervous about allowing the world to see the deplorable state her furniture has gotten into on our account. We, the cats, won out at last however (of course), so I can now pass on to you the results of the "Furniture Deconstruction" event.
Grace is an upholstery master. The Ashton's once lovely couch has, over the last five years, been slowly reduced to the shredded mess you see here. Observe the curious flap of fabric Vicki had stitched across it at one point. It didn't take long for my little girl to get it out of the way so she could go on with her scratching.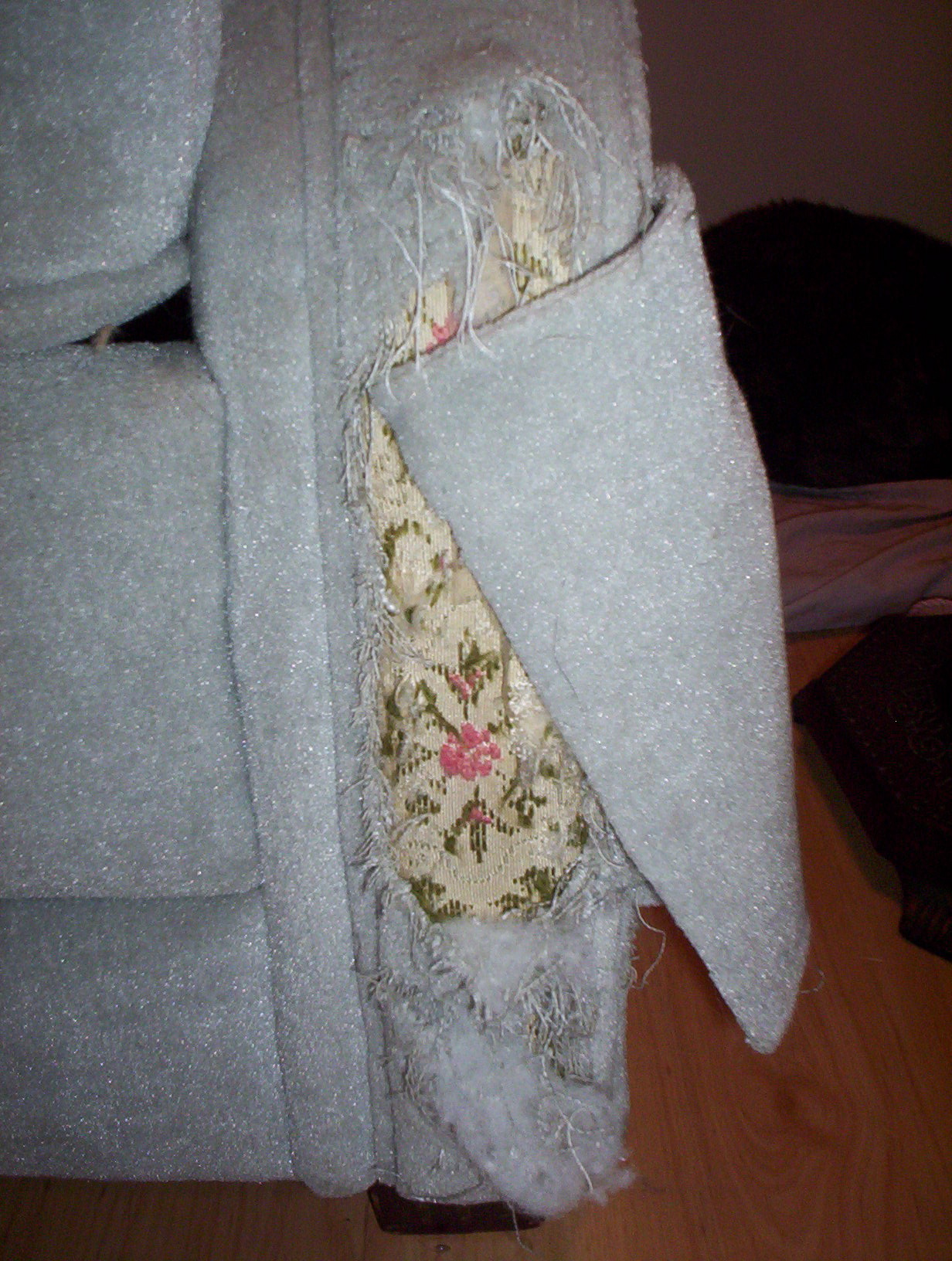 Here is a side view of the couch. This portion has been stitched and/or stapled together many times. Notice the wood frame showing through!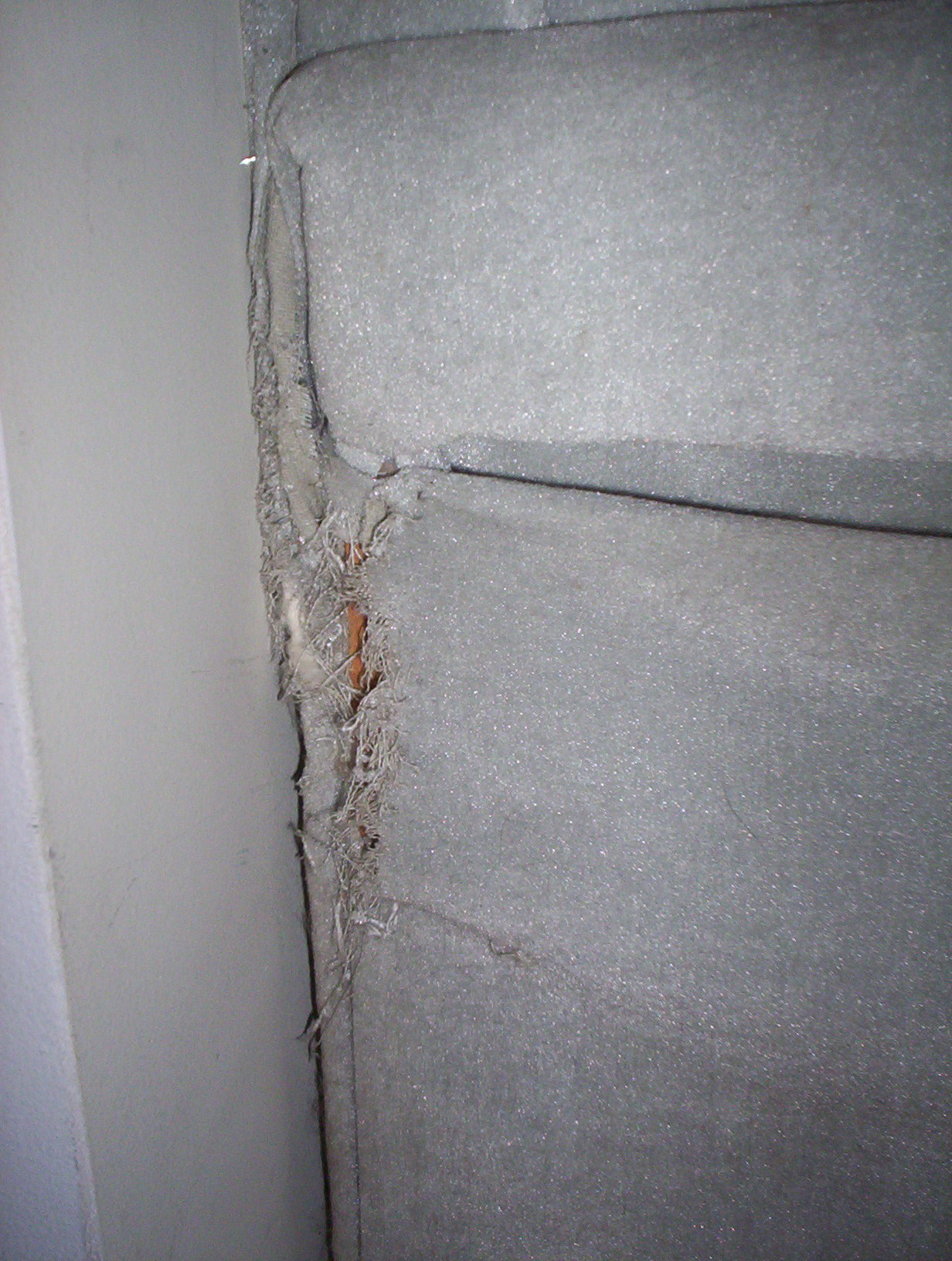 Tune in to
Bob the Ocicat
for full Ocilympic coverage.
Labels: Ocilympics