A Mother's Ocilympic Journal - Part 1
Grace, Riker and I are off to Dairy Flat, Auckland, New Zealand for the 2004 Ocilympics. "Yes, the Ocilympics, that drug free alternative games for small furry things with a feline heritage." For full details tune in to
Bob the Ocicat's Catnetwork News.
My girls have been training very hard and have high hopes for scoring well in certain events. Here, Grace is practicing for the Snatch and Grab event, weights/birds... whichever.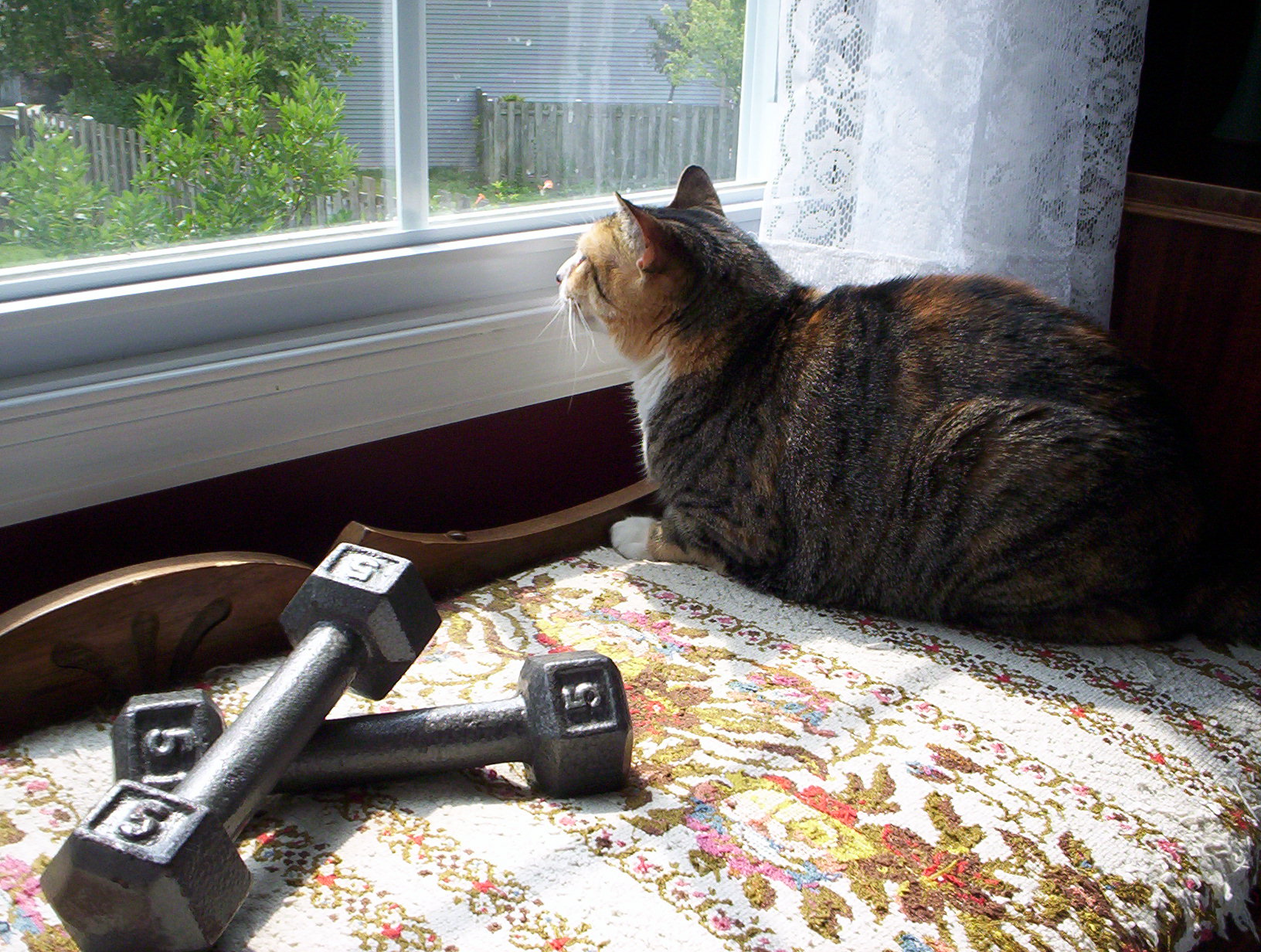 While many of the cats involved are looking forward to competing in such things as the marathon sleeping event, Riker has more athletic ambitions. Prior to leaving for Dairy Flat, she worked out very hard racing around and leaping to the highest points in the house. She also put in a great deal of time on the balance beam (banister). In the following picture she is practicing for the more popular "howling" and "why-are-humans-so-clueless look" events.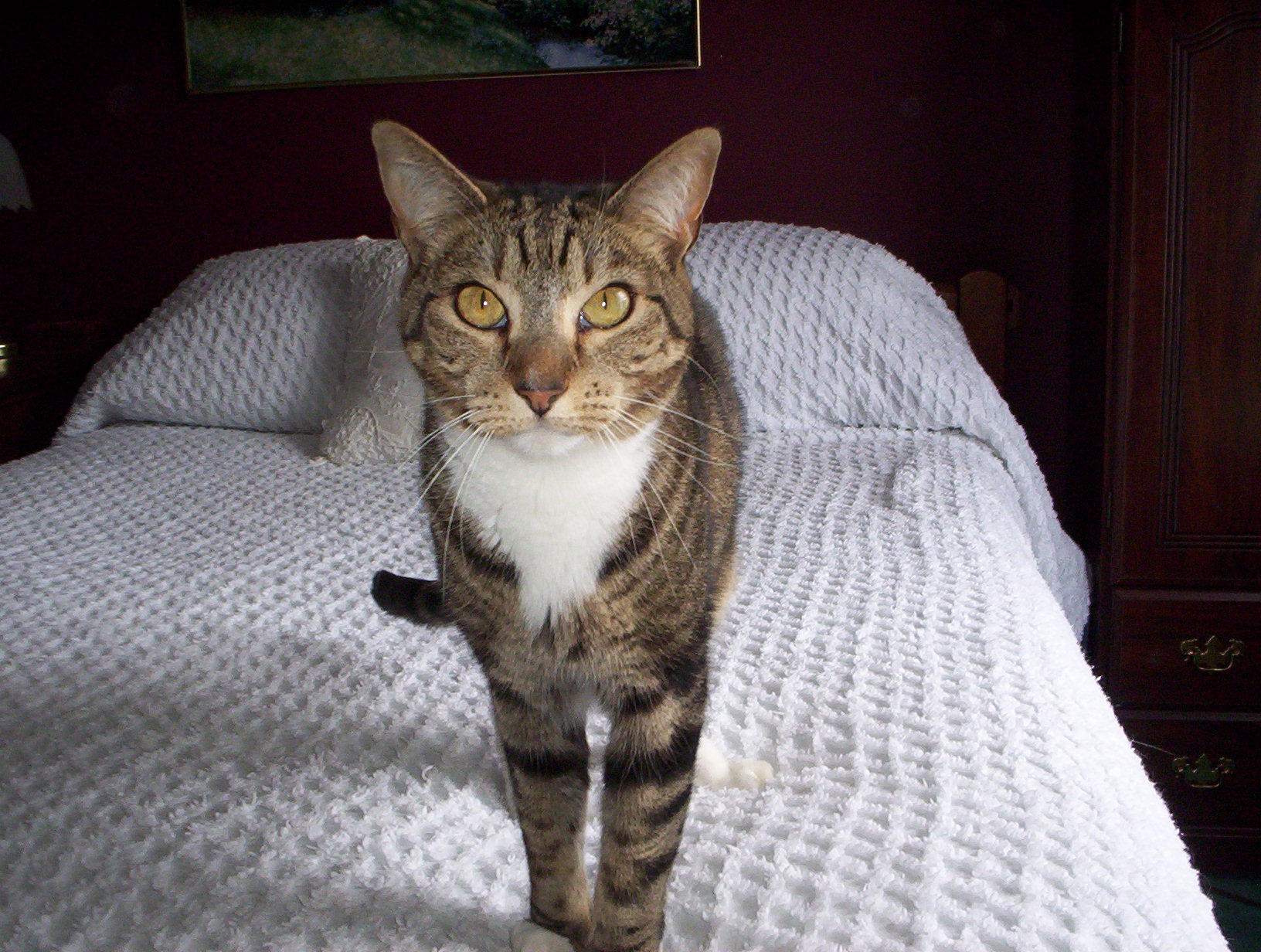 I have gone along with them on this trip as their mother, chaperon, and coach. After all, after a hard day, my kittens need someone to comfort them and lick their little faces clean.
Labels: Ocilympics