My Favorite Things
I played with my shmousie toy today. I can throw it high in the air.
Lady Lynn took a picture of my favorite toys so you can see.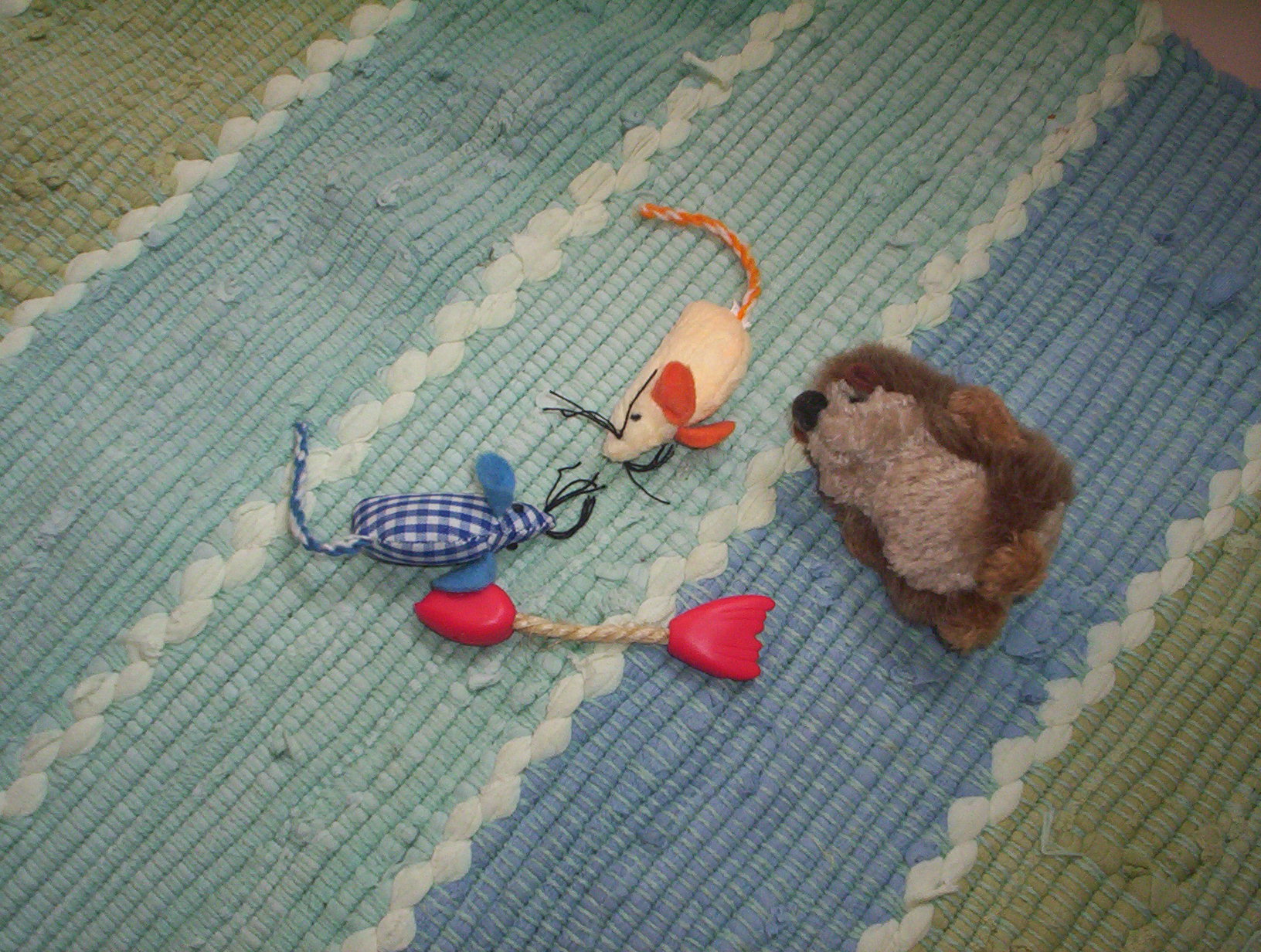 She also took a picture of our bowls. She knows I like to read. She is teaching the children Spanish and German. Now she is teaching me too.
This is my spot. I like to share it with my nephew Tashi. (You can see some of my favorite books behind Tashi.)